IAASA'S Board of Directors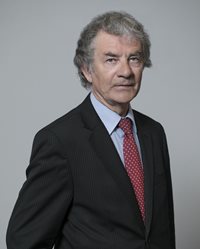 Martin Sisk, Chairperson, has over 35 years regulatory and business related experience. A qualified Solicitor, he started his career in the Revenue Commissioners, served as Registrar of Friendly Societies 1985 – 2003, Deputy Registrar of Credit Unions 2003 -2006, Deputy Head of Consumer Protection Codes 2007 – 2008 and as Head of the Anti- Money Laundering, Terrorist Finance and Financial Sanctions Unit of the Central Bank 2008 – 2010. He retired from the Central Bank in July 2010. Martin was elected to the Board of Malahide & District Credit Union in December 2010 and continues to be a Director. He was elected to the Board of the Irish League of Credit Unions in February 2011 and was subsequently elected as Vice President 2011 – 2013 and President 2013 – 2015. He continues to be a Director. Martin was appointed a Director of VHI Healthcare in March 2012 for a three year term ( 2012 – 2015 ) and was subsequently appointed as Chairman in September 2012 for the remainder of his term. Martin was appointed as the Independent Non – Executive Director of the Interim Board of the Office of Government Procurement in May 2015. Martin was appointed to the Board of the Health Information and Quality Authority in July 2015.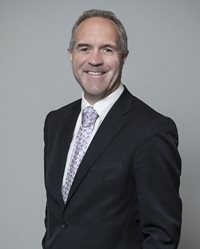 Kevin Prendergast, Chief Executive, joined IAASA in November 2016 from his role as Head of Enforcement with the Office of the Director of Corporate Enforcement, having been employed there since 2005. Prior to that he worked in the Large Cases Division of the Revenue Commissioners and also has several years experience in the private sector including a number of years working in an audit firm. Kevin is a Fellow of Chartered Accountants Ireland. As well as a holding a Bachelors Degree and a Masters in Accounting from University College Dublin, he also holds an MSc in Executive Leadership from the University of Ulster.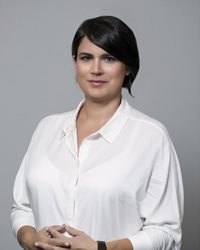 Sandra Davey is a Principal Solicitor in the Revenue Solicitor's Division of the Revenue Commissioners, heading up the Indirect Taxes Team and the Divisional Office. Sandra holds a Masters of Law (LLM) in Criminology and Criminal Justice from the London School of Economics as well as a Bachelor of Laws (LLB) and Bachelor of Corporate Law from the National University of Ireland, Galway. Sandra qualified as a Solicitor in 2010 and after training in criminal defence work, worked in the Chief State Solicitor's Office before commencing her position in Revenue in 2012.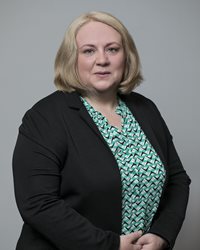 Clodagh Hegarty is a Lecturer in Accounting and Course Director at Ulster University Business School, Magee Campus, where she lectures extensively in audit and financial reporting. She is also Director of Combined Studies at Ulster University, Magee. She is a Fellow of the Association of Chartered Certified Accountants and a Chartered Tax Adviser. She is a past Chair of the ACCA Ireland Committee.  Prior to academia, Clodagh spent 15 years' working in practice with EY, Dublin and in general practice in the North West.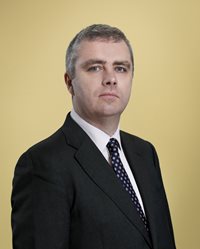 David Hegarty is a barrister working as a Principal Officer in the Office of the Director of Corporate Enforcement. He qualified as a solicitor in 2002 and transferred to the Bar in 2006, practising primarily in the area of criminal defence and advocacy. He is registered on the LRSA Roll of Practising Barristers in the Full-time Service of the State. Prior to joining the ODCE he was Advisory Counsel in the Office of the Parliamentary Legal Adviser advising the Houses of the Oireachtas Commission and Service and parliamentary committees on constitutional, parliamentary and administrative law matters. He has also worked as a legal officer in the European Union Rule of Law Mission in Kosovo (EULEX) and at the Special Tribunal for Lebanon in The Hague, working in Judges' Chambers with international judges trying economic crime, corruption, abuse of public office, war crimes and conspiracy to commit terrorism cases.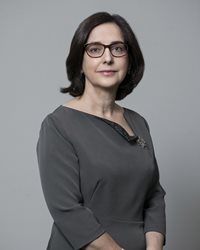 Aisling Kennedy is an independent non-executive director and chair of the Audit Committee at Athora Ireland plc and an independent non-executive director and chair of the Risk Committee at ECCU Assurance DAC.  Her most recent role, prior to embarking on her non-executive career in February 2020, was at Swiss Re as Head of Pricing – Life & Health – UK, Ireland and Israel.  Other prior roles over the course of her 35+ year career in financial services include: Client Director at Mercer Ireland, Director of Professional Affairs at the Society of Actuaries in Ireland and Director – Business Development at Vhi.  She also chaired the Audit Committee at Comreg between 2014 and 2016. Aisling is a Fellow and former Council Member of the Society of Actuaries in Ireland and an Affiliate of the UK Actuarial Profession. 
Aisling McArdle is the Group Head of Admissions at Euronext and is responsible for the admission to listing and trading of financial instruments on Euronext markets for Equity, Debt and Funds asset classes.  She is also a member of the global Euronext regulation team with regulatory responsibilities for Euronext Dublin. She joined the Irish Stock Exchange in 2002 and has held a variety of regulatory roles within the company.  She became Head of Admissions in January 2021, having previously held the role of Head of Regulation, Dublin & London. Leading a large cross jurisdictional team, Aisling is responsible for the regulatory engagement with issuers and market participants. She participates on the European Corporate Governance Network and is a Licentiate of the Association of Compliance Officers in Ireland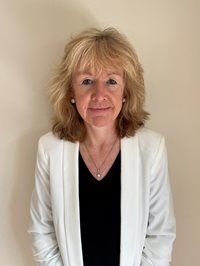 Eida Mullins has worked in financial services for over twenty five years spanning both the public and private sector.  In her current role at the Central Bank of Ireland she is Head of Function: Banking, Investment and Payment Firms Policy in the Financial Regulation, Policy & Risk Directorate. She previously held a number of prudential regulation roles in the Central Bank as Head of Function: Inspections Division and Head of Function: Financial Risk Division in the Prudential Analytics and Inspections Directorate. She has extensive policy experience, most notably in the Single Supervisory Mechanism (SSM)/ECB where she was Head of European Supervisory Policy. During the 2013 Irish Presidency of the Council of Member States she was the lead expert providing advice to the Department of Finance on the negotiations of the Capital Requirements Directive & Regulation.  She has been a member of a number of European/International committees, including two European Banking Authority (EBA) Standing Committees and the European Commission Expert Group on Banking Payments & Insurance.  Eida's work in the private sector included auditor/examiner in Bank of Ireland Commercial Finance and manager in the Regulatory Advisory Services Unit in KPMG.  She holds a Diploma in Business Studies (Banking & Finance) from UCD and Masters in Business Studies (Financial Services) from the Michael Smurfit Graduate School of Business.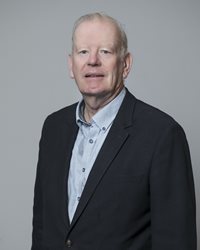 Ronan Nolan is a Chartered Accountant, and was President of Chartered Accountants Ireland in 2014/2015. He retired as a partner in Deloitte in May 2015 having been a senior advisory partner and chairman of the firm.